We get what your ittybiz needs. (After all, we coined the term.)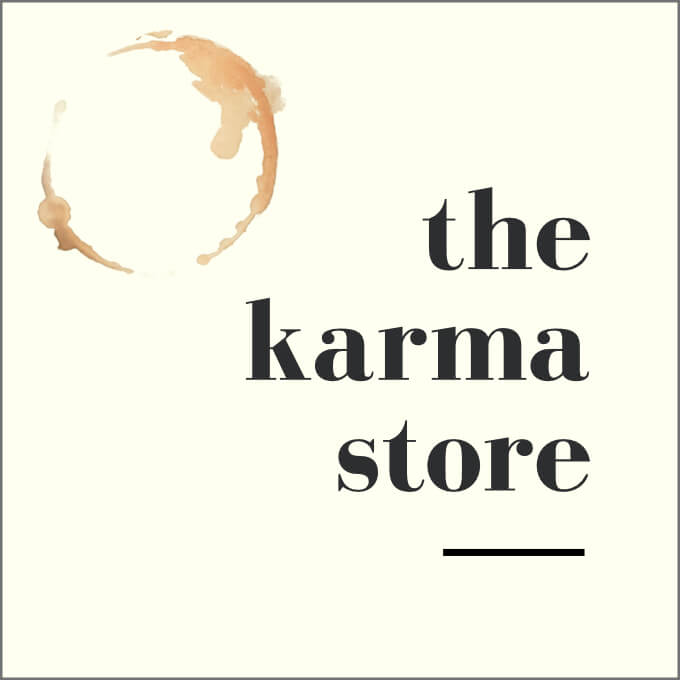 THE KARMA STORE
Build your business quickly and easily with 12 incredibly practical, easy-to-use products - and choose your own price for all of them! (100% of store profits go to charity. Because karma.)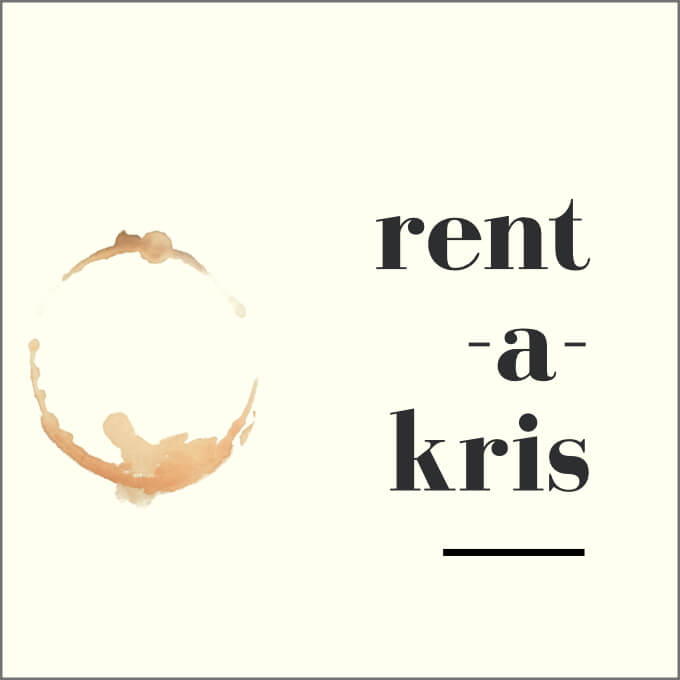 RENT-A-KRIS
Need a content plan? A website review? Copy edits for emails, web pages or sales pages? Kris Faraldo has been doing all this (and more) for IttyBiz for years - and she can do it for you, too.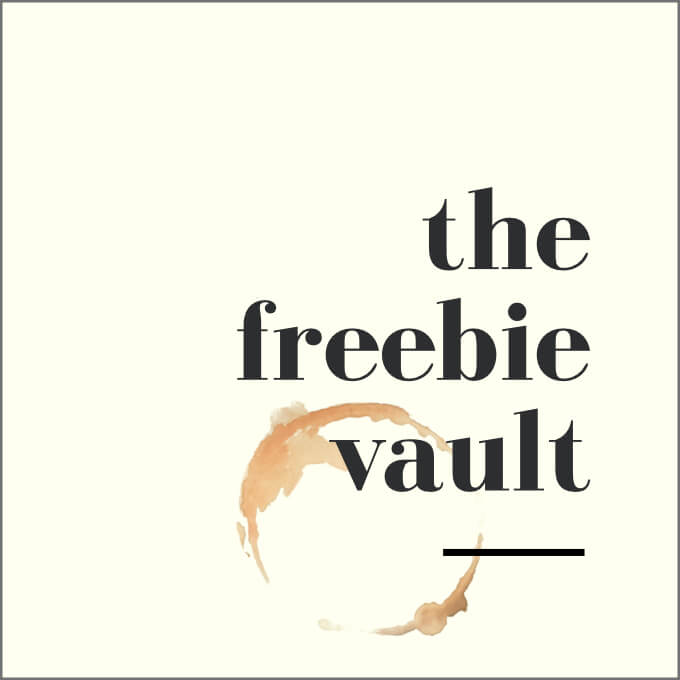 UNLOCK THE VAULT
Can we interest you in some free stuff? Or maybe a TRUCKLOAD of free stuff? Get your hands on 15 especially useful downloads all waiting for you in side the IttyBiz Freebie Vault.
What customers and subscribers are saying
"IttyBiz: Immediately applicable business help with entertaining delivery!"

"More than any other single marketing guru, IttyBiz has affected me for years and years – and is my best example of who and how and what I'd like to emulate."

"IttyBiz is not your typical business blog. I've been a fan of the IttyBiz blog for years. It's refreshing to read articles with a unique perspective, and yet so actionable."

"Ittybiz is probably the only email I stop and read no matter what I'm doing.
I recommend Ittybiz because they talk sense, in an entertaining fashion, about all the important bits of business."

Heather Craik

"IttyBiz consistently provides simple, actionable steps for solopreneurs to reach their business goals. If you want complex and ambiguous, there are plenty of "gurus" out there willing to help you complicate your business. You want simple? You're in the right place!"

"One of the few places that helps the single person small business!"

"As a solo entrepreneur, what's invaluable is direct, detailed and consistent commentary. Love the blog and love Ittybiz!"

"IttyBiz is like a reliable friend who always gives you the best advice — with heart and humor."

"The IttyBiz blog never fails to teach me new ways to make my little biz a lot better."

"The IttyBiz blog is insightful, inspiring, and delightfully irreverent. I've turned to it many times over the years, and I frequently encourage students and clients to do the same."

"The Ittybiz newsletter always provides food for thought and a whole load of nuggets of wisdom. Whenever I'm stuck in a rut I know I'll find a way forward by diving head first into my back catalogue of them!"

"IttyBiz is worth its weight in gold."

"Someone asked me recently whose emails I always open and read, and IttyBiz was the first one to come to mind. It's what I hope my newsletter will be when it grows up."

"The IttyBiz Freebie Vault is the best business-building resource on the web! Super useful and doable insights and action plans."

"IttyBiz classes are funny and super helpful – marketing advice that is wise and witty rather than the usual sucky BS. :)"

"IttyBiz breaks big ideas into small, quickly finished bites – allowing my business to build momentum."

"IttyBiz has all I need to get me started on my online business. The training and templates were very helpful. It was like having a mentor look over my shoulder, guiding me in every step that I took."

"I am the ultimate skeptic, so believe me when I tell you that the IttyBiz courses are worth far more than the price you pay. You'll learn exactly what to do and how to do it — with step-by-step guidance on how to apply the lessons to your business."

"The 300 guide is THE bomb! Re-re-re-reading it <3 One of the best things from the Karma store!"

"IttyBiz posts are always worth the read. The insights are always fresh, and they usually make me laugh!"

Leslie Allison

"I love having Ittybiz courses at the ready to guide me in formatting my ideas and getting my message out to my audience!"

"Other bloggers kindly recommended Ittybiz courses in the Karma Store. I'm so glad they did! In a short and simple way, they teach you all you need to know to set up a thriving business."

"I've purchased I think 6 courses now from the Karma Store – there is SO MUCH good info there. My favorite thing about the IttyBiz blog is that it is 100% real and relevant for the one person business. There's no sugar coating or bullshit. When I've mired myself down in overthinking and indecision about a business step, IttyBiz likely has a no-nonsense post on the topic to slap me across the face and get me back on track."

"The 1-Hour Content Plan was my best investment ever! It's saved me so much time. Genius tool!"

"IttyBiz has fantastic resources to help any small business tackle marketing challenges head on. Their no-nonsense approach has helped me have the confidence to try new approaches to promoting my business."

"First signed up to this some years ago – never a dull moment since! Bigger isn't always better. Keep it 'itty'!"

Ellis Johnson, Author

"As an 'older' reader of IttyBiz I have found the material extremely helpful especially in understanding how the young business world differs from my old one."

John Johnson

"I always recommend ittybiz to friends who are entrepreneurs. I've noticed that a lot of people are either overwhelmed by online marketing, or don't know how to make it effective for them. Ittybiz had great tips and is very practical and do-able."

Melanie Walls, Usability Consultant

"I never regret my time spent with IttyBiz blog posts or products. (Plus they're fun!)"

"I've always loved IttyBiz for the down to earth approach to business! No fluff, no messing around, just right to business and straight to the point! THANK YOU for all your wonderful incredible resources!"

Tess Schmigiel

"Thank you, IttyBiz, for your tips and tricks. They work!"

"The IttyBiz blog and tools are a breath of fresh air. Tangible, simple to use and often very entertaining, they are a tremendous support when I need a lift or a bit of encouragement."

"There are lots of people out there who want to give you specific business advice for what they're good at. Ittybiz is the only source I've found that encourages me to build my business by focusing on what I'm good at, helping me tune into what that is and also problem solving the areas I'm not so good at – all in a fun way that I look forward to doing."

"I always look forward to the blog posts because there is always actionable information, not just fluff!"

"Over the years, IttyBiz has been that faithful & funny friend I could turn to for smart business advice – the kind that cuts through mental clutter with a precision that leaves most other business advice for dust!"

"Even when I don't have time to read your blog, I save it for binge reading later!"

Mary Ellen

"I was JUST telling someone today "No fluff, not overly wordy. Just meat. Actionable tips you can use right away, and concrete steps to follow."

"I like IttyBiz because it teaches ittybiz owners like me not only how to grow and to fly, but also how to find your own way while having fun in the process. Li-fe-chan-gin-g."

"IttyBiz is the first place I go when I need advice on marketing my swordfighting books and courses, and I have never needed to look further. The launch email sequence templates literally quintupled my course sales. Awesome stuff."

"I love these products enough to own every Ittybiz course there is."

"I'm still little, but growing thanks to IttyBiz."

"I have been reading IttyBiz and taking classes now for over a decade. Even as a seasoned business, I always learn something new. It's the best, most practical content out there by a mile."

"The products from IttyBiz are so on point and give so much value for money that every time that IttyBiz has a launch, I'm just waiting for the cart to open. It is definitely in the 'Shut up and take my money,' category… although I have found myself disappointed a couple of times because I already owned everything in the store."

Seonaid Lee

"I just discovered the Karma store and I'm in love. I bought half the products in like the first hour of discovery and have already started digging into the valuable contents. Thank you for providing such awesome resources!"

"The Karma store products make starting a business look and feel FUN. They put a smile on your face right from the start."

Jorge Ojeda

"I discovered the magical world of IttyBiz a couple of months ago. Since then I've read the blog back-to-back. Twice."

"Templates, ready-to-go ideas, clear processes – one thing all products in the Karma store have in common is a clear outline about what's next. So, if you feel stuck, chances are high that your solution can be found in there."

"IttyBiz is always an excellent source of grounded, actionable business information with a shot of inspiration and encouragement on the side."

"The IttyBiz newsletter is a splash of sunshine in my inbox! It's a fun, easy read and packed FULL of high value, actionable tips + techniques that help me find lots of clarity and confidence with my ittybiz."

"If the rest of the internet was as entertaining and informative as the IttyBiz blog, quarantining would be a lot less boring."

"Ittybiz classes always help me stop overthinking, get out of my own way, and move forward faster!"

"I'm so grateful for IttyBiz. I've even gifted your courses to other people. You always make me look good no matter what you're doing!"

Deborah Hymes

"Some things in life are essential. Like oxygen. And the Ittybiz newsletter. I can't wait for it to arrive in my inbox!"

Clare Kerslake

"The IttyBiz newsletter is one of the very few must-reads in my inbox."

"I've learned more from IttyBiz than probably anyone including Pat Flynn and Marie Forleo. Your advice is the best and most practical."

"The magic of IttyBiz classes is that they're approachable and they deliver huge value and information. I always learn a ton and feel more confident when I take one. They're an essential part of my business growth."

"IttyBiz products are among my favorites – and the content is some of the best out there for building and growing a sustainable business.
"

"Ittybiz classes always help me stop overthinking, get out of my own way, and move forward to financial freedom faster."

"IttyBiz is never disappointing, always refreshing and fills my toolbox more than the huge marketers out there – I bought their programs and was hugely disappointed."

"IttyBiz never fails to OVERDELIVER and help me know that I'm not alone in running a business. I've became a client way back in 2013 and have been impressed with their content over the last 7 years!"

"IttyBiz classes give a framework that's taken marketing my new business from "scary and unthinkable" to doable – and even pleasurable!"

Eleanor Baldwin

"Go to IttyBiz for products and tools that cut through the clutter and teach you what you need to make your itty biz grow."

RJ Hoff

"IttyBiz courses are all value and no fluff. There's great, solid content, but they're also fun to read and accessible. I find I come back to them again and again – they really stand the test of time, which is more than I can say for some much more expensive online courses I've taken."

"The Karma Store has the most actionable and relevant online business learning courses to get clear and actually move forward."

"I've paid much more to "A-level" bloggers and have received much less. IttyBiz proves you can have a successful, thriving business – and have fun along the way."

Chuck Doublet

"I've been an IttyBiz fan for years. Have always looked forward to a new blog post and am glad to own several of their products."

"I'm approaching my 10th anniversary of starting my business, and I wouldn't still be here doing what I love without IttyBiz. The first program I did was the Emergency Turnaround Clinic, and it was instrumental in helping me create enough income to support myself at a time when I was so scared of failing. Thank you IttyBiz for helping us little guys!"

"My website traffic is up and visitors are reaching out like never before, since I took IttyBiz classes. (It's true!)"

"IttyBiz makes serious courses that don't take themselves too seriously – and they always have actionable steps to keep you moving forward in your business. (And there's always something in there to make you smile.)"

"I've used three products from the Karma Store and they've all yielded instant, positive results. I know nothing about marketing, and these products have really cut years off of my learning curve. Though I'm still building my website, I know I'll be a lot more successful with the help of IttyBiz than I would be on my own."

"The Karma Store is a candy shop for entrepreneurs. Naomi Dunford's witty genius is here for the price I want to pay – what could be better? I love the easy to follow guidelines and templates. They lead me step by step to the outcomes I want."

Kathleen June

"I bought multiple products from the Karma store as a recommendation from my current mentor. They were exactly what I needed to get my business going. I keep referring back to them and learning something new which is awesome. So much value in the Ittybiz products!"

"I joined the IttyBiz mailing list in May of 2010. And the one thing I can say without a doubt is that I will continue to buy everything they ever sell. I have never unsubscribed in those ten years, and that is because the value, the connection and the humour. If you have an Ittybiz or think you might want to have an Ittybiz some day, you are in the right place. For reals."
Here at IttyBiz, you're in great company.
Thousands of customers from all over the world have made their ittybiz bigger with our content, products and services.

Join the IttyBiz family - you are always welcome here.
Read The Latest On The Blog!