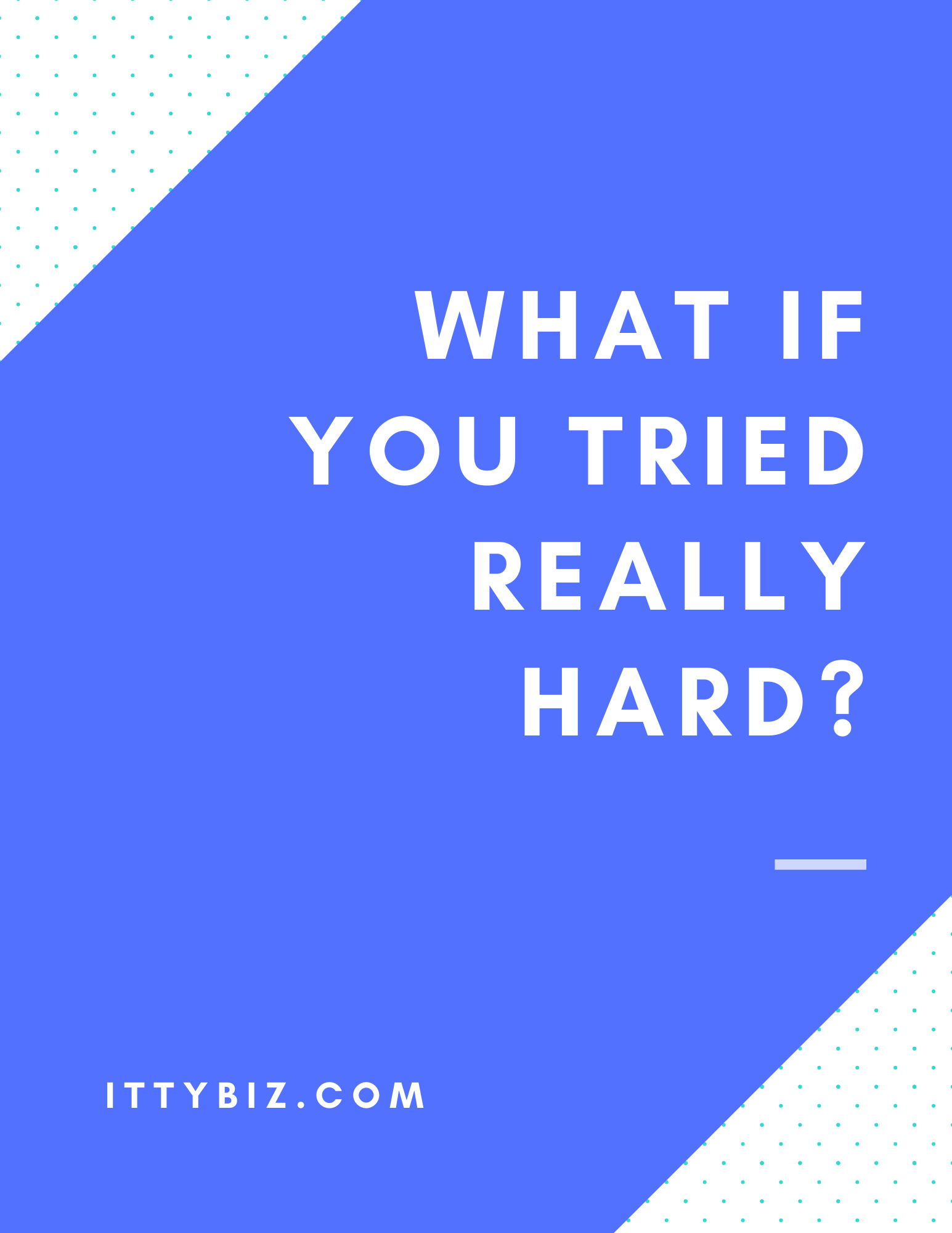 When I was in the process of quitting smoking, I was having a discussion with somebody and heard myself say this:
"God, I'm just trying SO HARD, you know?"
After making this (in hindsight quite self-pitying) statement, I had a thought.
"Am I trying hard?"
Like, I'm certainly thinking about it a lot. I'm guilting myself a considerable portion of the day. I'm embroiling myself in the drama a lot.
Sure, I'm putting a significant amount of effort into talking about how difficult it is, self-flagellation, whining, reading endless articles on the Internet, and sundried other ignoble pursuits, but am I putting a comparable amount of effort into not putting a cigarette into my mouth and setting fire to the end?
On observation, it would appear that I wasn't. I wasn't trying very hard at all.
So, what would trying really hard look like?
It would look like this…