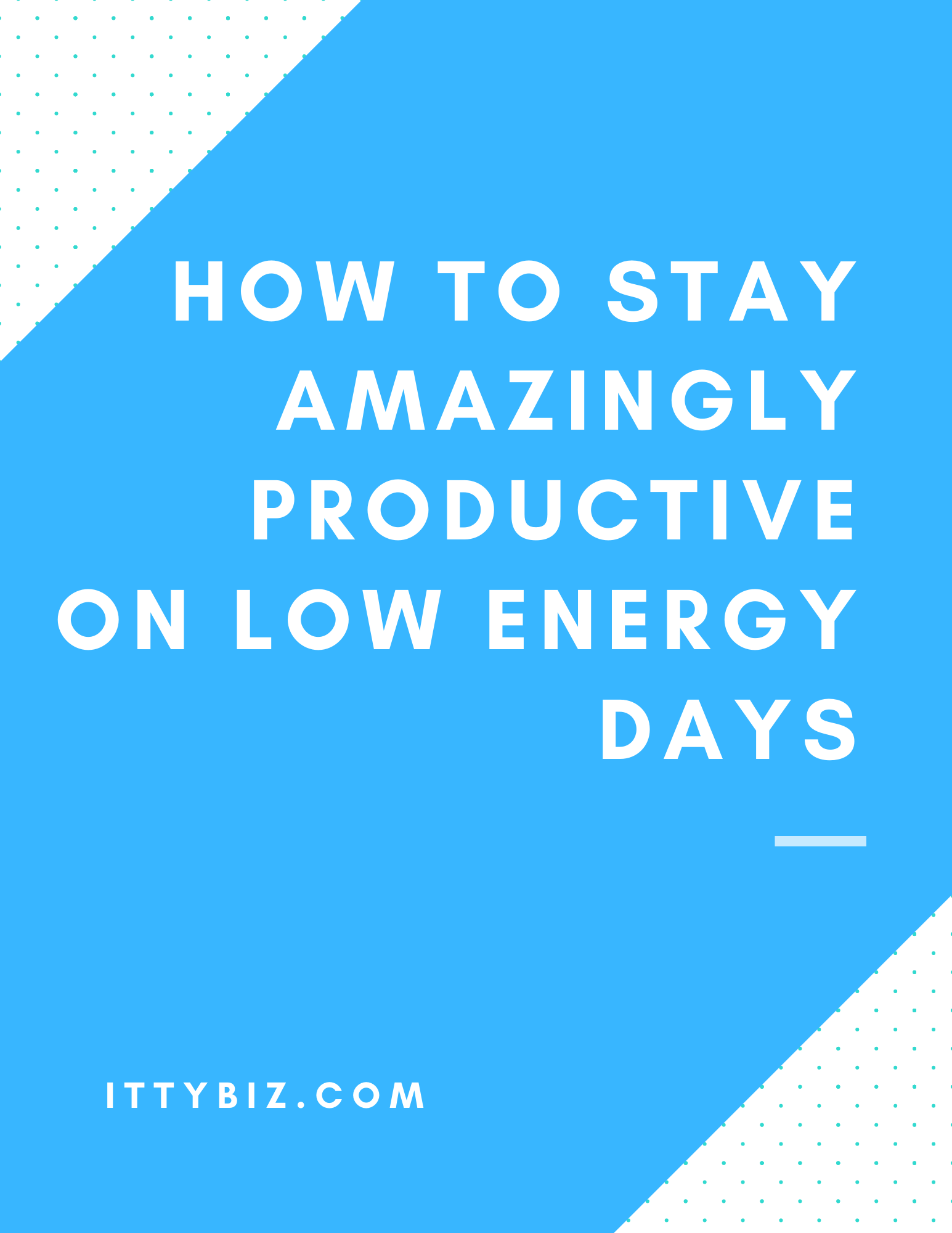 There are two types of days in the life of every ittybiz owner. You have your "good days", where you stay productive, get a lot of cool shit done and it seems like everything is going great. You can't be stopped. You're on fire with how much you're doing, and how easy it feels.
Then there are your "bad days", when you just can't even. Your energy is low, you can't seem to think straight, and no matter how many items were on your to-do list, they all seem to still be there – undone – when the day is over.
(And somehow, you're still feeling tired. Que?)
Were I to be your Fairy Godmother, I would wave my wand so that all of your days would fall into the first camp, and precisely zero would fall into the second.
Alas, I do not have such a wand.
But I do have something that will do the same job.
Let me share my personal strategy for turning "bad days" into "surprisingly productive days that move my business forward."
It's deliciously easy to put into practice, and you can start doing it today.