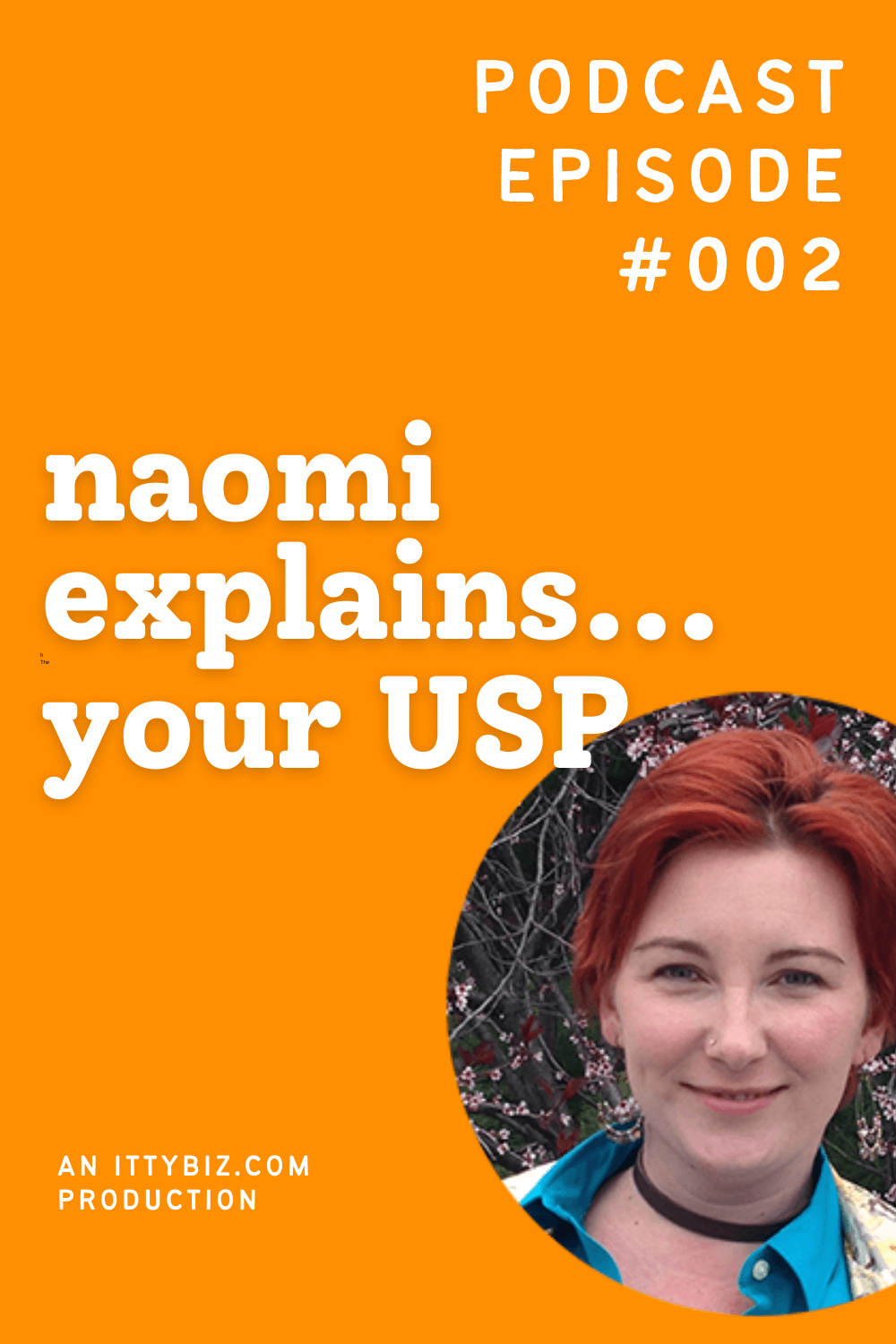 Everybody talks about your "USP", but what does it actually MEAN? In today's episode, I'll tell you what you need to know about why we even have this term, whether or not you need to have one, and a brief foray into toothpaste that fits into your purse.
What is a USP, and do you, personally, need one? All this, and more, will be revealed. Give me less than 10 minutes, and I'll explain… your USP.
Just click play, and I'll meet you there.
(Click "Continue Reading" for full transcript & shownotes.)