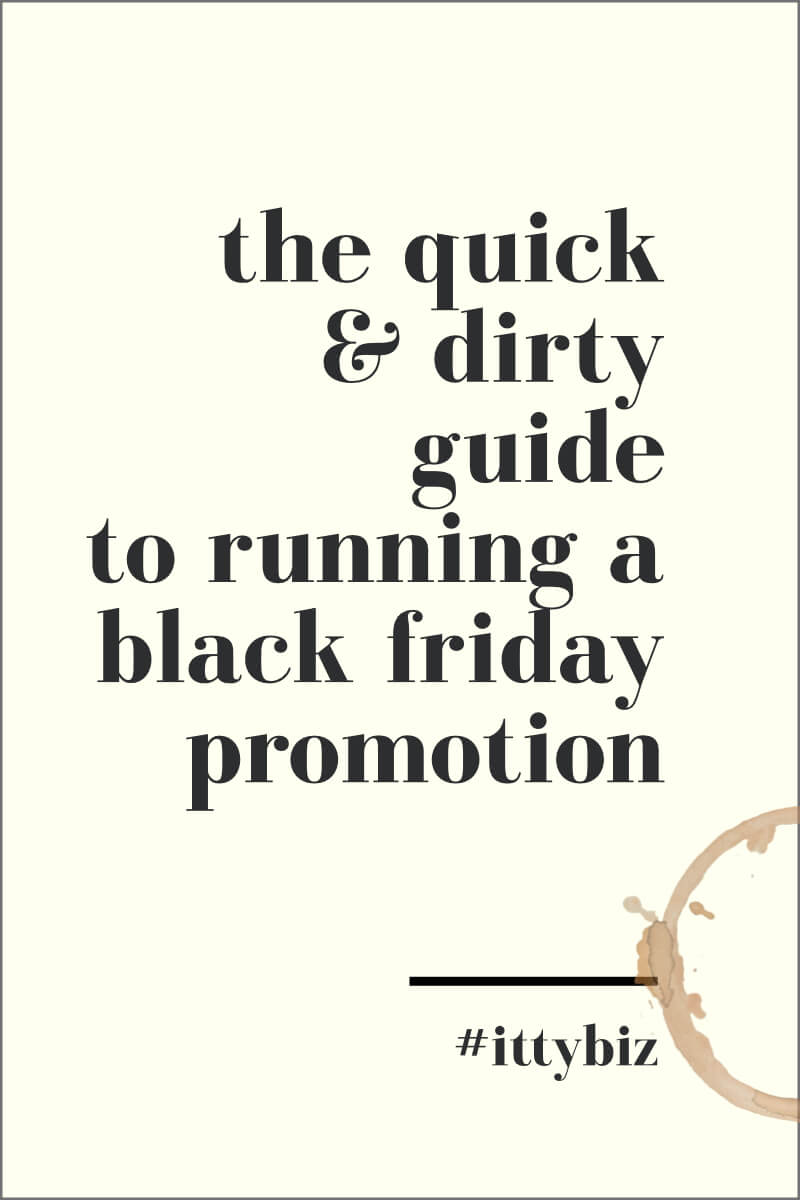 Black Friday is on its way, and a lot of money is going to change hands over the week or so surrounding it. If you're planning to do your own Black Friday offer, you may already be busy getting All The Things ready and organized.
But let's be honest – not everyone's a Virgo.
Plenty of people are still scratching their heads trying to figure out what they're going to do for Black Friday, and there's still time to do something profitable if you get moving on the sooner side.
If you're one of those head-scratchers right now, then I've got some advice for you. Here's how to quickly decide on a Black Friday promotion that can provide a welcome cash boost before the holidays.