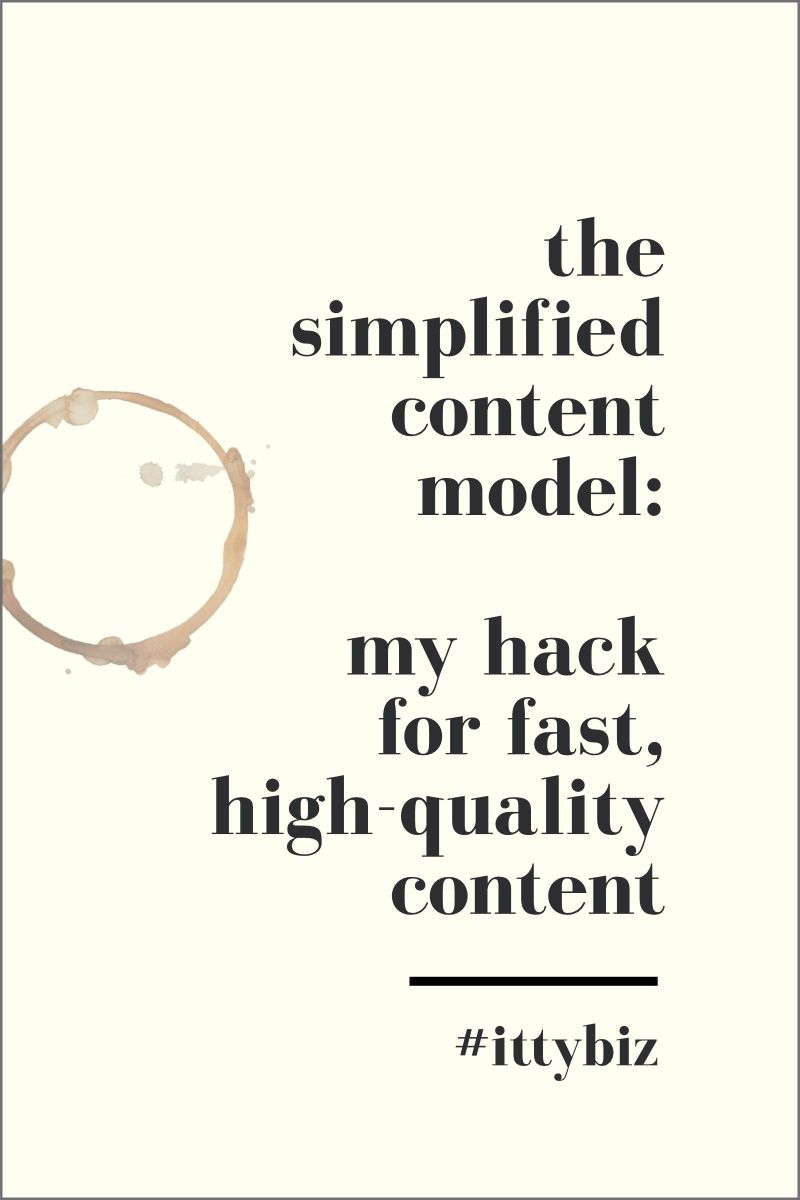 Recently I had 2 clients who I write content for run into an issue – the pieces they wanted me to write about were a bit of a jumble.
As they described what they wanted in each piece, it kind of went here and there and everywhere, and it was hard to pin down the outlines for the posts.
Maybe you've felt that way before – you start drafting a piece, and it kind of goes all over the place, and you're stuck and can't make sense of it all. It happens.
But what do we do when that happens? I'll tell you.
I have a process for streamlining content creation that results in fast outlines and quickly written, high-quality content. This is the process I use to fix jumbly posts that are difficult to nail down.
If you've struggled with writing content – whether it's for your blog, YouTube channel or podcast, you can use this to make that problem go away in about 10 minutes.
I call it the Simplified Content Model, and it goes something like this.