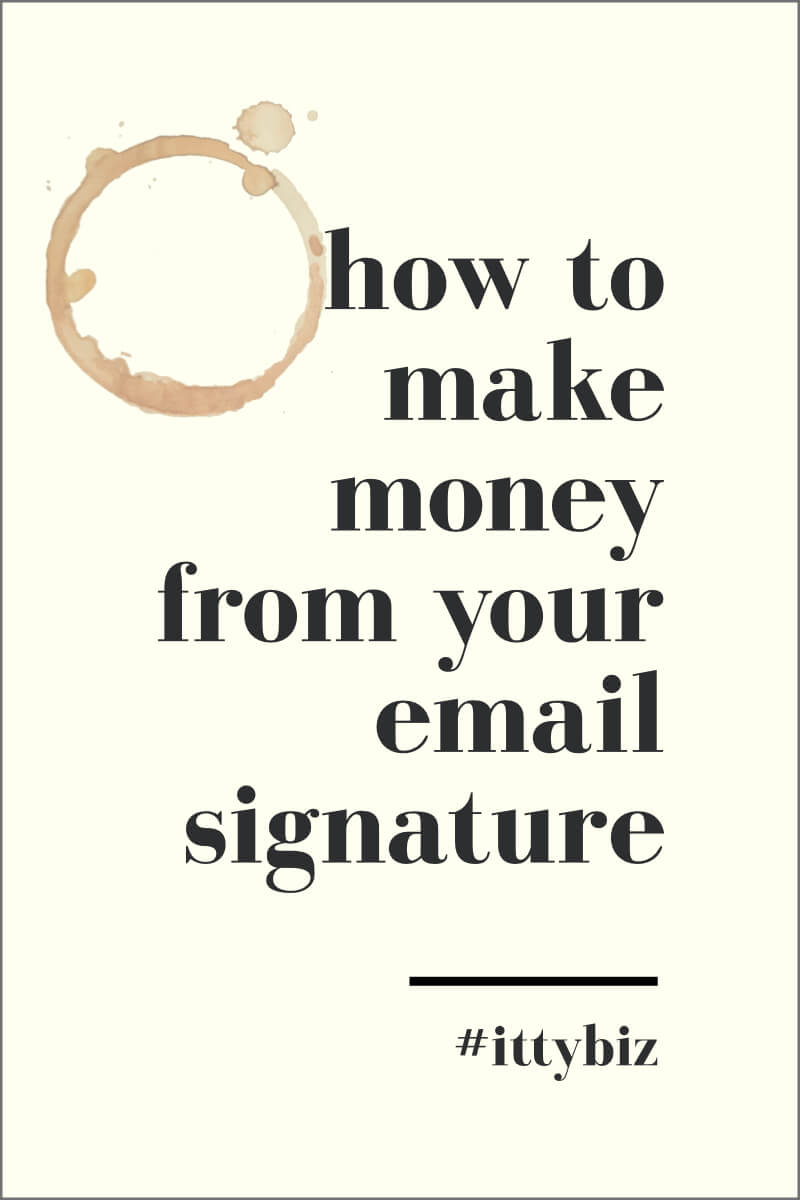 Every month or so, I revisit my email signature to see if there's a tweak or two that I can make to help bring in more writing clients and drive sales to the Karma Store. I usually don't do much – just a slight adjustment to encourage people to pay more attention to what's in my signature and (hopefully!) decide to click on the links inside.
These tweaks seems to be working – since I started doing these monthly signature adjustments, I've seen a small but noticeable uptick in clients and Karma Store sales.
I wish people paid more attention to what's in their email signature, because it's one of the most effective ways to build awareness for what you sell and differentiate yourself from other businesses. You can make very good money over time from even a marginal investment in crafting a good signature.
However, most people just treat their signature like a business card. It's either boring and unmemorable, or it's packed full of so much information that nothing stands out. So the people who could be developing interest in what you sell… don't.
You deserve better than that. I'd love for you to have an email signature that gets people to pay attention, think about what you sell, and take some kind of action that brings them closer to buying from you.
Here's what you need to know.